Wedding Ceremony & Reception Venue
Experience timeless elegance at The Rotunda, Waukesha's historic event venue. Stunning architecture, unforgettable moments.
Discover The Rotunda, our exquisite wedding ceremony and reception venue nestled in the heart of downtown Waukesha, WI. The Rotunda boasts a large banquet hall, a romantic exterior, offering picturesque views of Waukesha's historic courthouse architecture, and an enchanting grand dome, featuring exquisitely hand-painted walls. Our team will work with you so that your wedding is everything you have ever imagined it to be!


Many couples choose The Rotunda as their one-stop destination for their big day, opting to host both their ceremony and reception here. With its timeless charm, The Rotunda can serve as the perfect backdrop for ceremonies, while our luxurious dome ballroom sets the stage for magnificent receptions. Dive into the enchantment of The Rotunda by browsing our website and exploring our Gallery.
Discover What Sets The Rotunda Apart
READY TO SAY 'I DO'?
Experience the elegance, service, and spaciousness of The Rotunda. Schedule a tour today, to witness first hand, The Rotunda.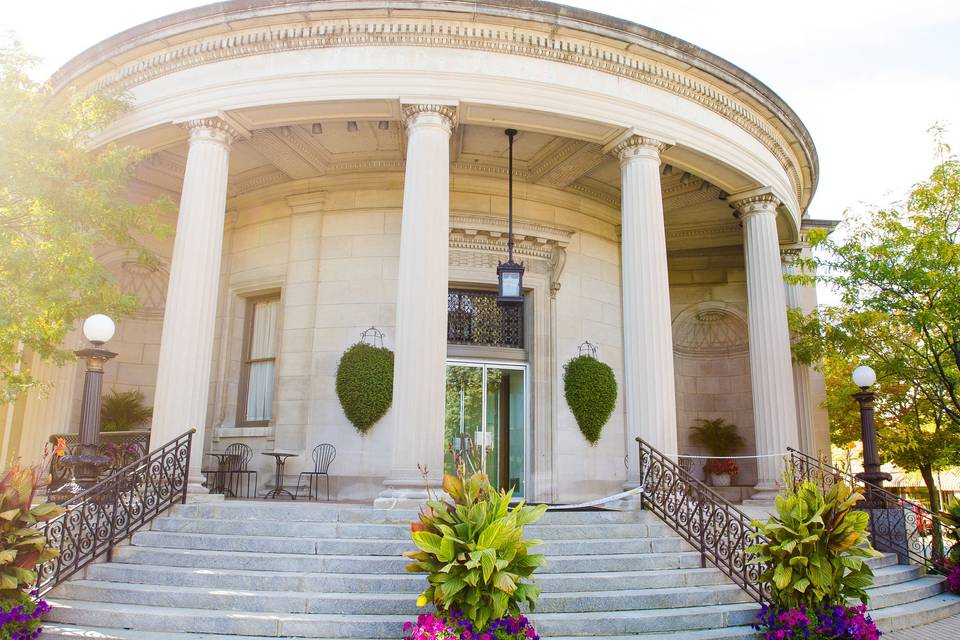 My wife Melaine and me couldn't be happier with our wedding at The Rotunda. The venue was stylish and clean with the a hint of classical architecture.
Mark Guttu
The Rotunda experience was amazing... The venue was stunning! My niece had a Cinderella theme wedding & the atmosphere, presented it all... I will recommend the Rotunda as a *GREAT* venue to all inquiries looking for that exceptional (Banquet Hall)!
Patricia Robertson
The Rotunda was the first and only venue we looked at for our wedding. It is absolutely gorgeous! The architecture is so beautiful. Our wedding was about 130 people and we didn't even set up tables on the 2nd floor for guests, so there is plenty of room for more guests.
Katherine Freibergs
I was there to deliver a wedding cake. The place is really pretty (probably even better at night!) And the staff was so very helpful, organized and really nice people.
Lori Merner